"Checkered Morning" is a collection, which though understated at first glance, adds a calm, exhilaration to any room.

This soft collection embodies a subtle style that pairs the color salmon with a peaceful shade of blue. It is therefore the perfect accessory for a space like your bedroom; where your goal is to perhaps evoke natural comfort and simplicity.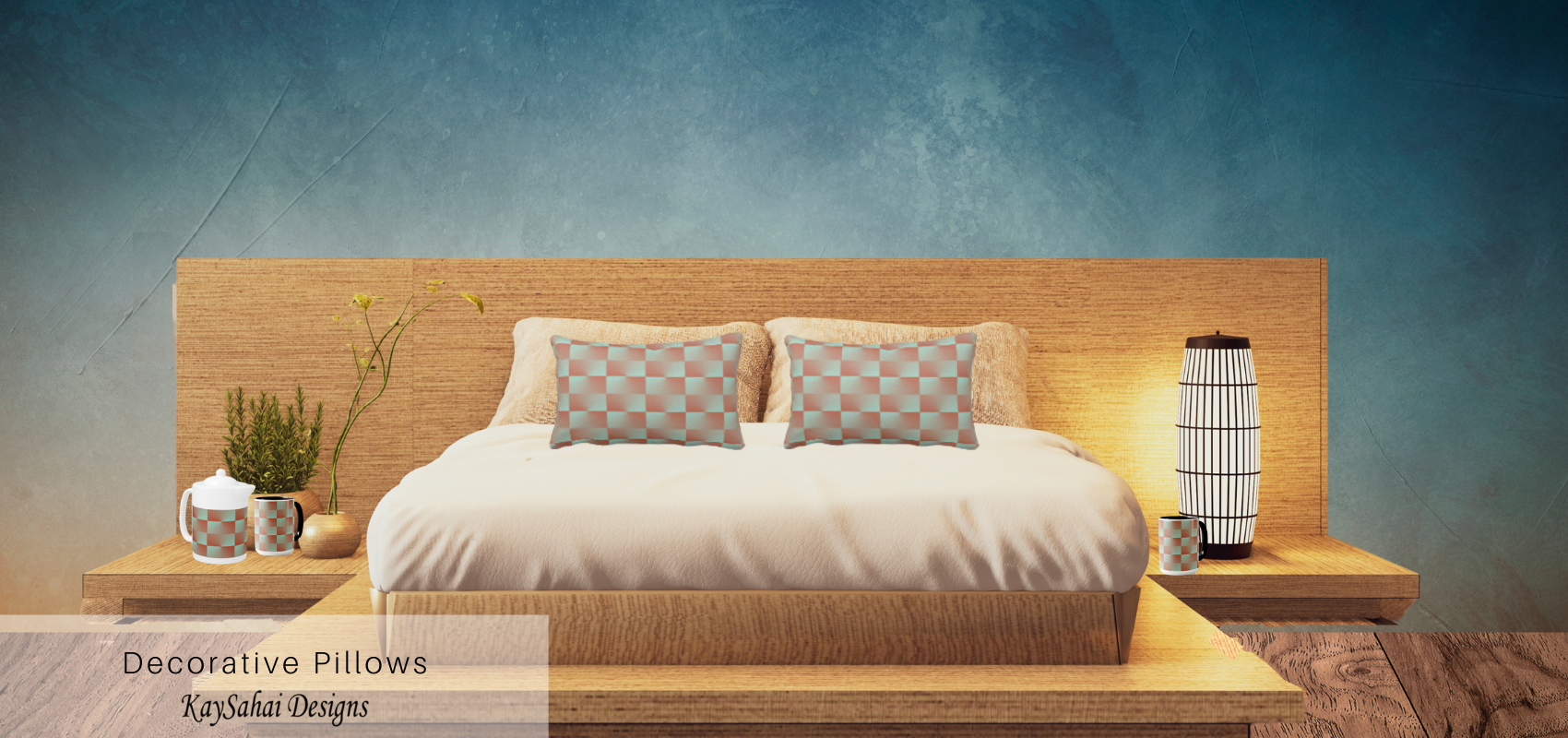 Furthermore, the pillows from this collection are available in fade resistant fabric, and so they'll even create a charming feel outdoors. Therefore, if you are an outdoors person, why not consider adding its refreshing appeal to your deck, lanai or patio!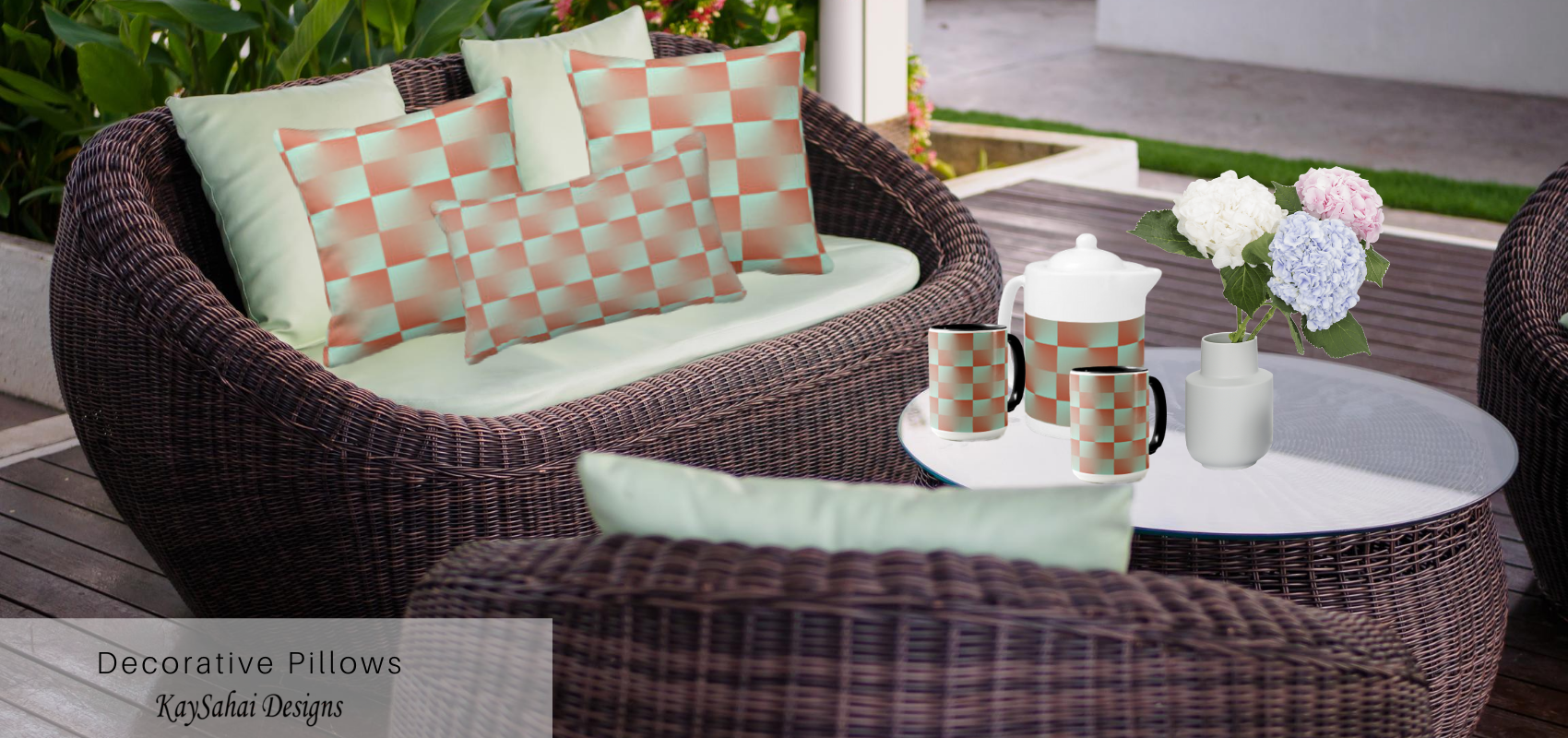 Check-out some items from this collection: