"Checkered Morning" is a collection, which though understated at first glance, adds a calm, exhilaration to any room.

This soft collection embodies an agreeable style that pairs the color salmon with a peaceful shade of blue. It is therefore the perfect accessory for a space like your bedroom; where your goal is to perhaps evoke a natural feel and flow.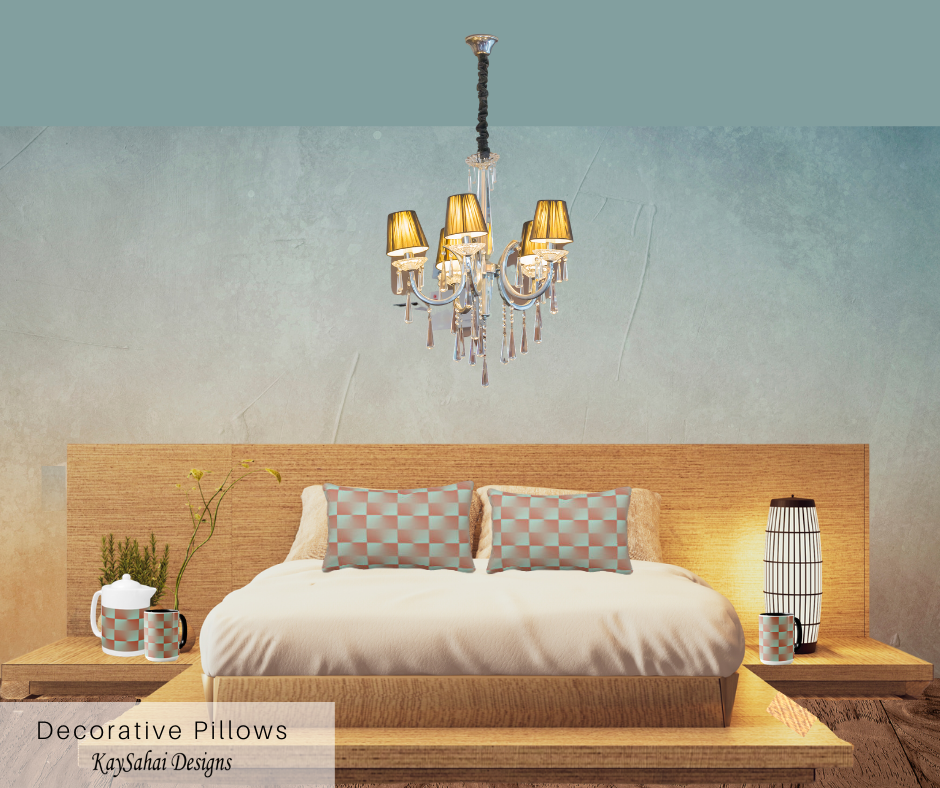 Furthermore, the pillows from this collection are also available in fade resistant fabric, and they'll create an invigorating feel outdoors. Therefore, if you are an outdoors person, why not consider adding its refreshing appeal to your deck, lanai or patio!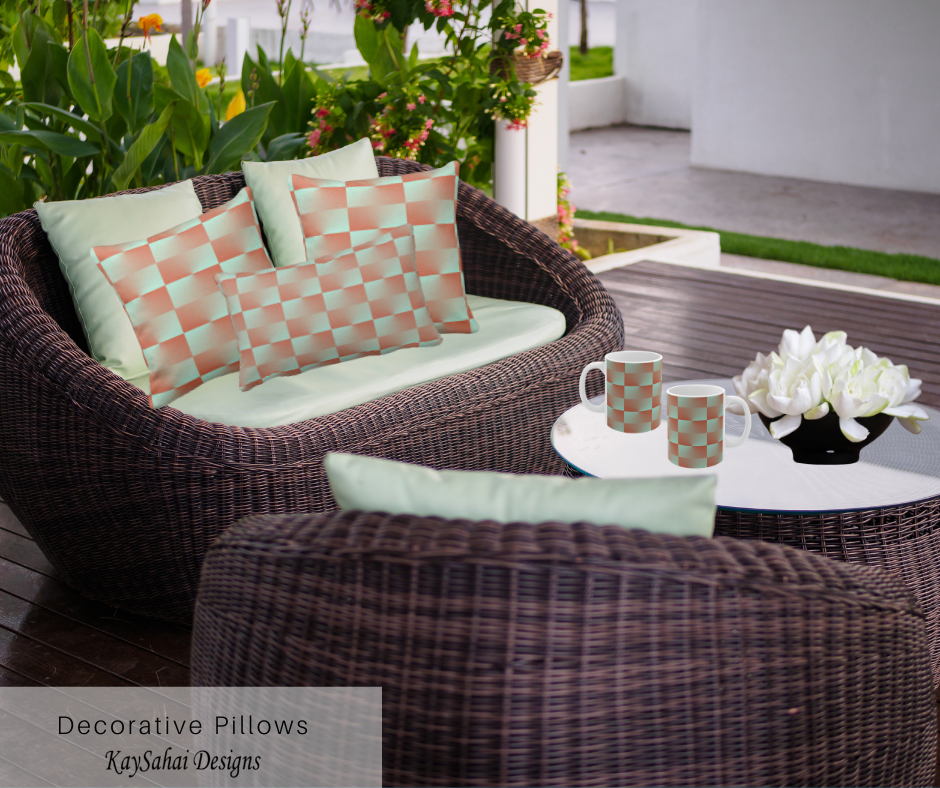 Check-out some items from this collection:

Kaysha Reid is the designer of the products you find on this site. She spends a bit of each day managing this part-time studio, which originally began with jewelry and has extended to other scopes, including home accessories. This blog includes a little home decor, recipes, and a few other features.

Be sure to join the mailing list for studio news and exclusive discounts!