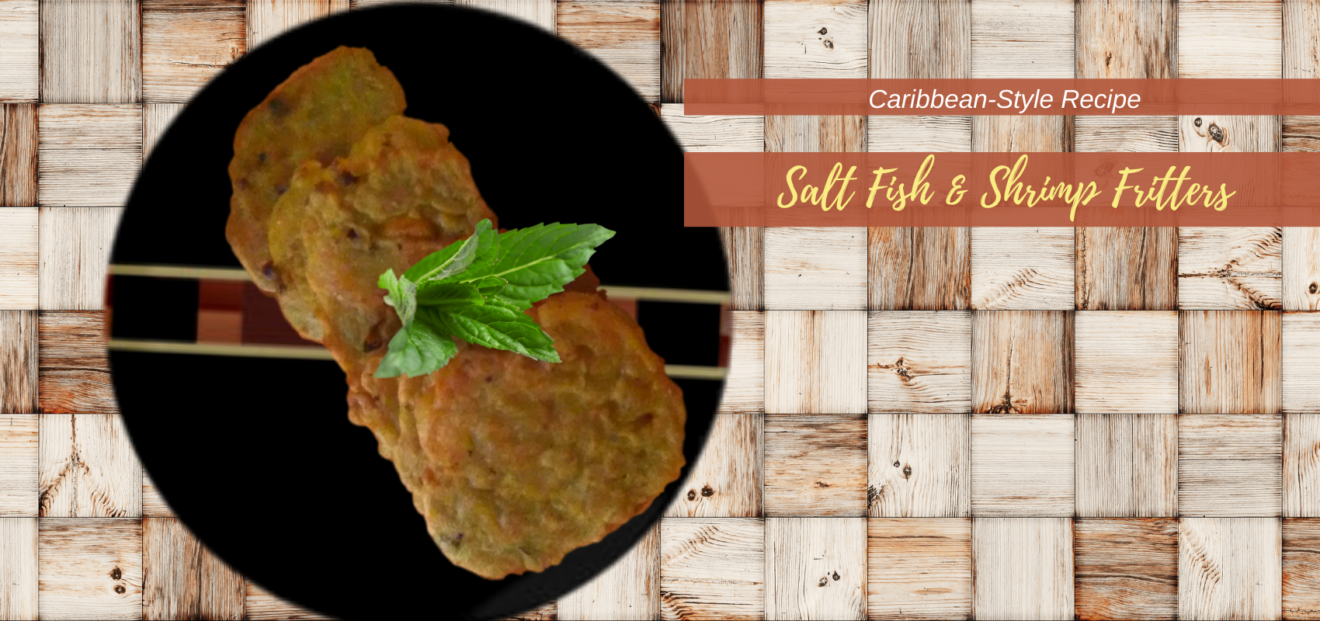 Cod Fish and Shrimp Fritters Recipe
The following is a simple recipe for Caribbean-style salt fish fritters (salted cod fish fritters) with shrimp.
Ingredients:
2 stalks of scallion
1/2 bell pepper
1/2 medium onion or 1 small onion
1/8 tsp of scotch bonet pepper (optional)
6 ounces of salted cod fish (de-boned)
2-3 ounces of cooked shrimp (coarsely chopped)
2 cups of flour
1 tsp black pepper
1 1/2 cups water
pinch of brown sugar
salt (optional)
coconut or vegetable oil
Directions:
Place salted cod fish in a saucepan covered with water. Boil for 5 minutes and cool.
Chop scallions, bell pepper, onion and scotch bonet pepper.
Flake the salt fish into smaller pieces.
Add salt fish, cooked shrimp, chopped ingredients, black pepper, salt, sugar, flour and water to a bowl and mix together to form a batter.
Heat oil in a frying pan.
Spoon batter into pan and fry until golden brown.
Enjoy!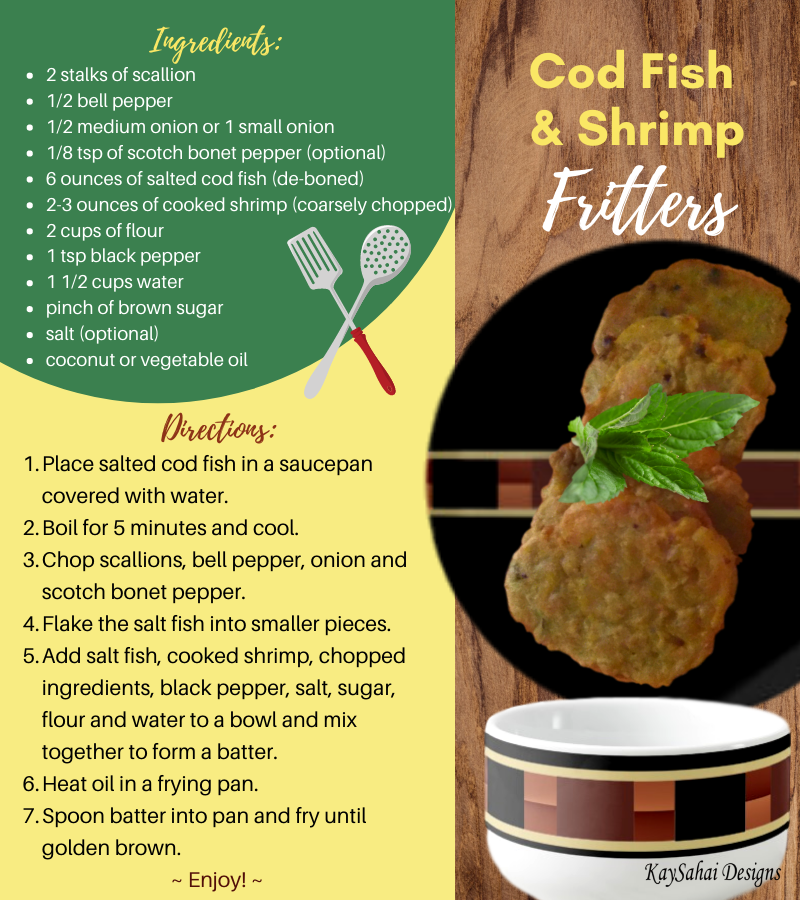 ---
Check-out some of my kitchen and dining pieces: