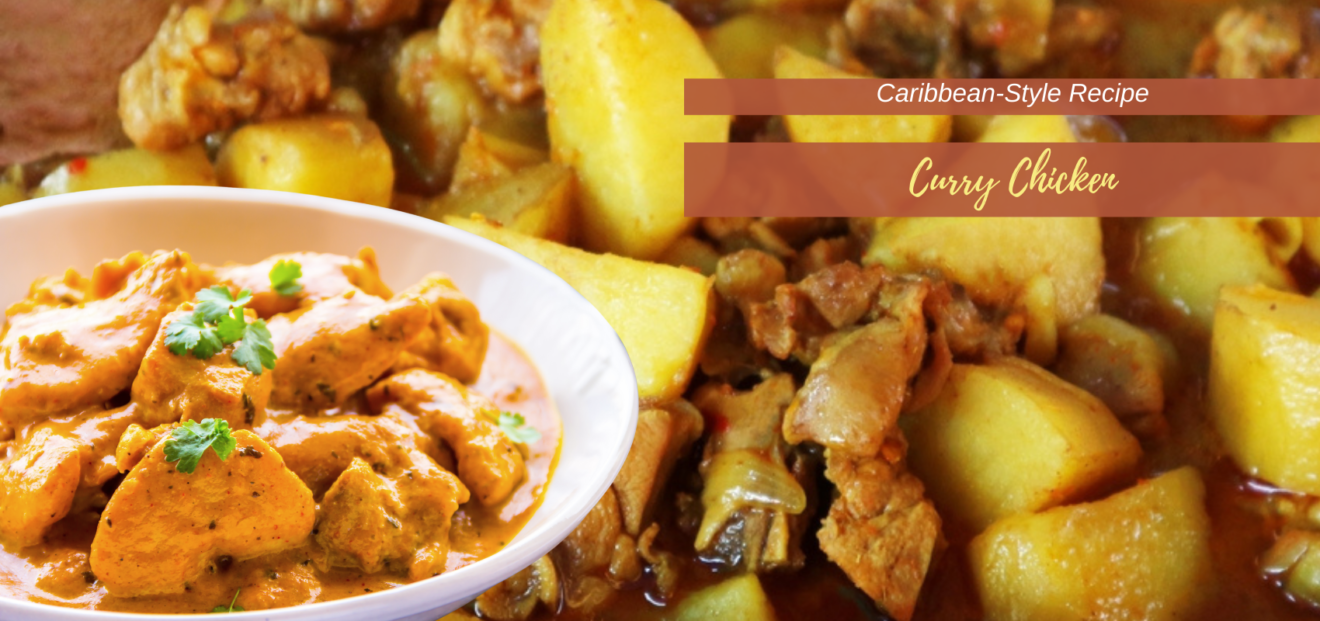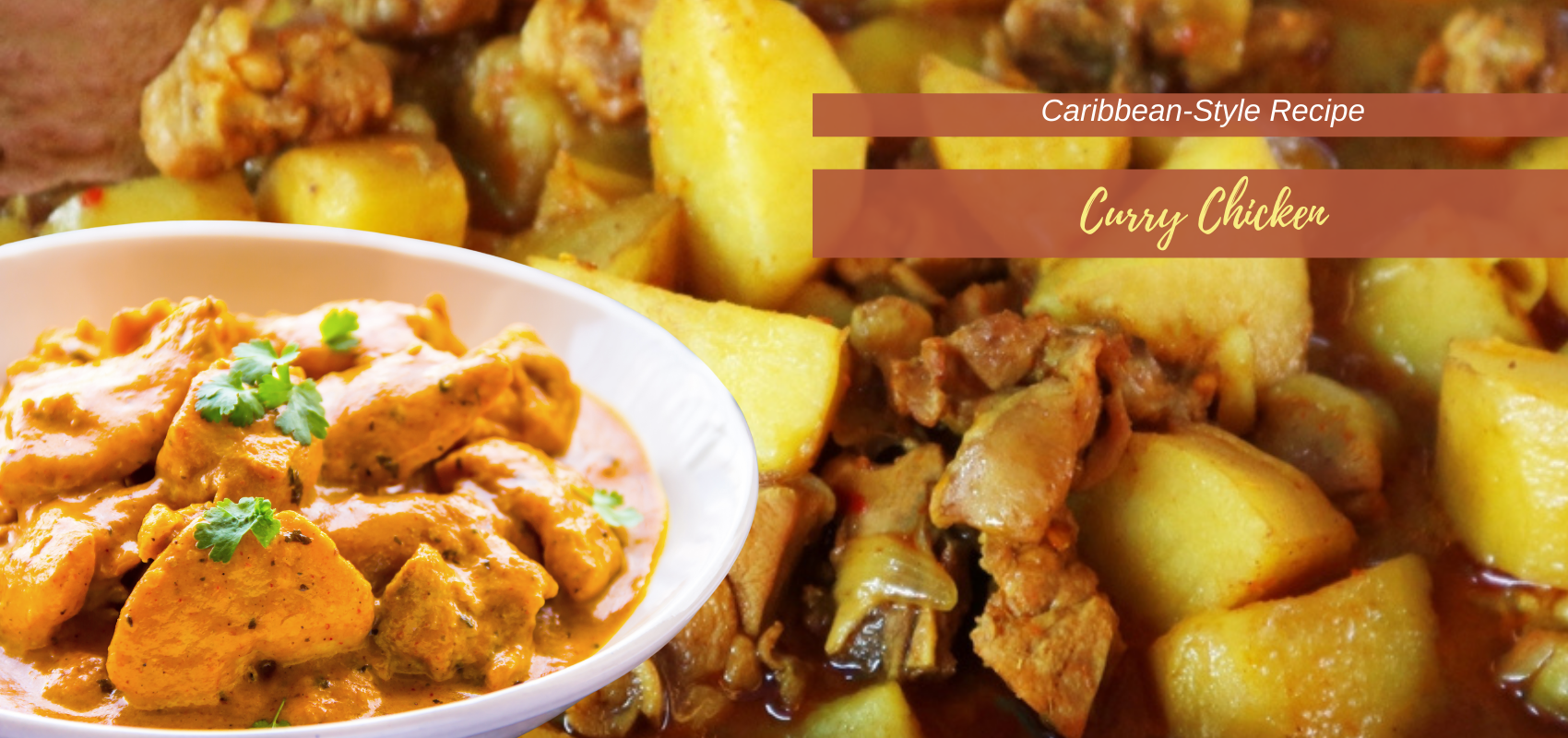 Curry Chicken Recipe
Try this quick and simple curry chicken recipe.
Ingredients:
2 chicken breasts chopped into cubes
1 medium onion
1 stalk of scallion
3 stalks of fresh thyme
1 garlic clove
2 tablespoons of curry
1 cup of water or chicken broth
 ¼ cup coconut oil
2 medium potatoes (diced into cubes)
scotch bonnet pepper (optional)
salt and black pepper to taste
pinch of brown sugar
Directions:
Heat coconut oil in a pot on medium flame.
Sauté onion, garlic, thyme, scotch bonnet pepper, curry powder, until golden brown.
Add chicken, stirring until chicken is lightly browned.
Pour in water (or chicken broth); cover and cook on medium-low heat for 20 minutes or until meat is cooked.
In a separate pot (while chicken is simmering) cook diced potatoes in boiling water.
Add drained potatoes, scallions, brown sugar, salt and black pepper to curry chicken.
Stir and let simmer for another few minutes.
Serve with white rice and your favorite vegetable(s). Enjoy!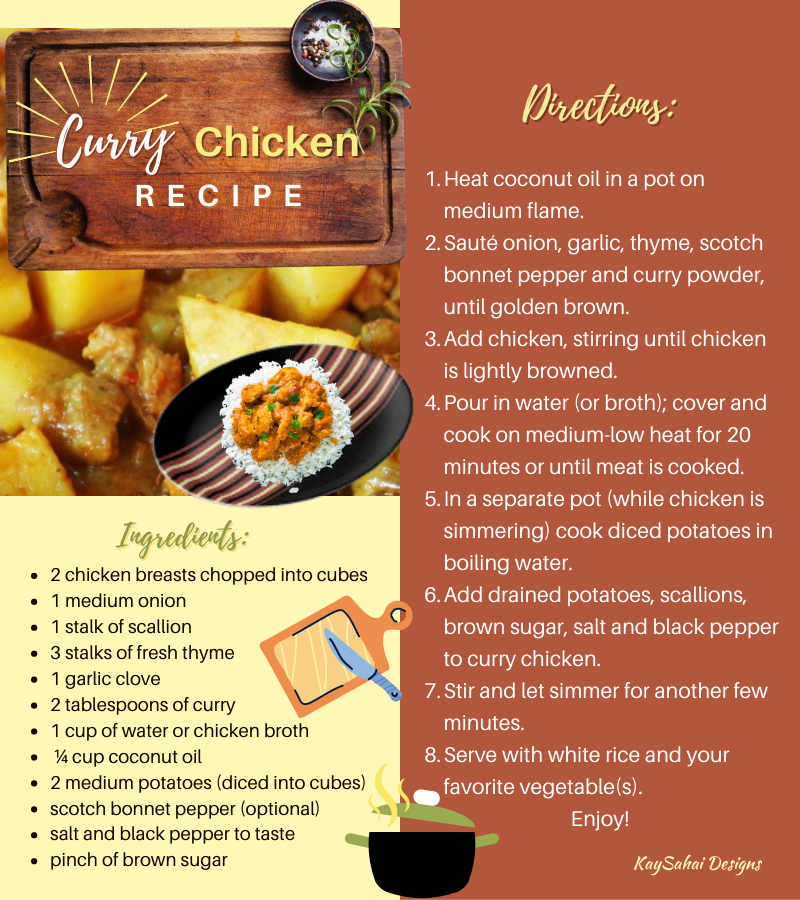 ---
Check-out some of my kitchen and dining pieces:
 As an Amazon Associate I earn from qualifying purchases.