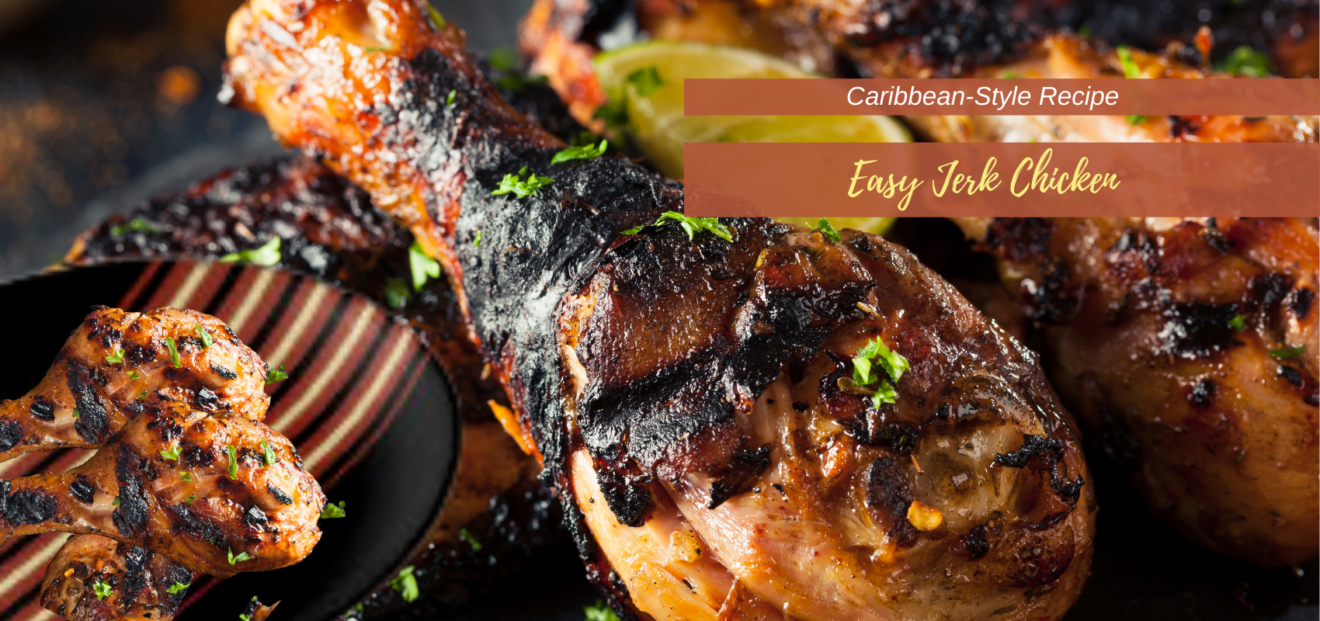 Easy Jerk Chicken Recipe
Jerk chicken is a well-known Jamaican dish that is loved by many islanders, as well as people in other parts of the world.
The word jerk refers to the method in which the meat is seasoned, and the jerk chicken recipe is pretty standard. It usually involves marinating the meat in a spicy paste that typically consists of scotch bonnet peppers, allspice, thyme, scallions, garlic, brown sugar, and salt.
However, these days, making the paste from scratch is no longer necessary, as there are many authentic ready-made jerk seasonings and marinades on the market.
So here's a simple jerk chicken recipe that incorporates a ready-made paste:
---
Ingredients:
Your favorite Jerk Chicken Seasoning
1 Whole Chicken
Lime Juice
Fresh Scallions (optional)
Fresh Thyme (optional)
As an Amazon Associate I earn from qualifying purchases.
Directions
Thoroughly clean and cut-up chicken, and then rinse with lime juice.

In a bowl, add a small amount of jerk seasoning and gently rub it into chicken. For best results, cover and marinate overnight in the refrigerator.

Slow cook on the grill or preheat oven to 350 degrees, cover with foil in a pan and roast in the oven with a little fresh scallions and thyme for approximately 1 hr and 15 minutes or until the meat is no longer pink from the bone.

Serve with rice and/or vegetables. Enjoy!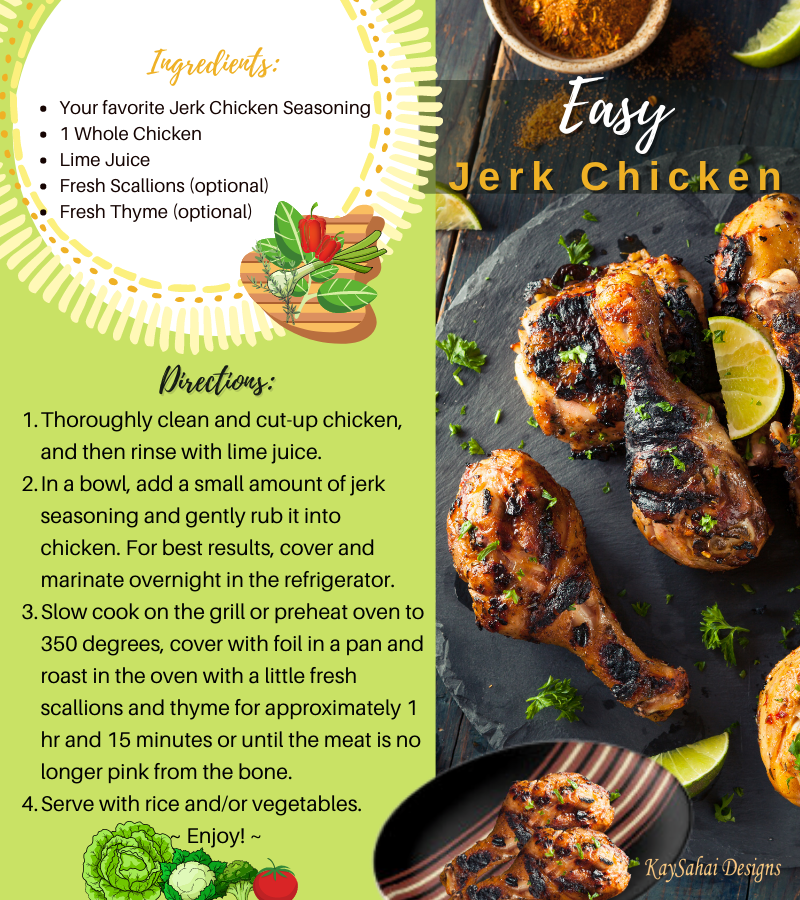 ---
Check-out some of my kitchen and dining pieces: